About us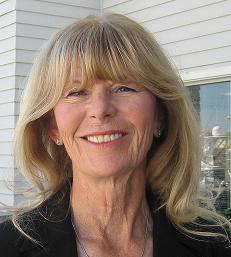 I started my insurance career in 1970 working part time at local State Farm Offices. In 1975 I was hired by two Farmers Agents in Newport Beach – Pete and Tuck Rabbitt. I have handled all personal and commercial lines of business.
* A person who calls me for auto insurance will also discover additional discounts available for purchasing home and life coverage, packaging all their insurance and saving money.
* Commercial clients are busy running their own business and rely on me to set up proper coverage.
* My health clients are kept informed of changes. I send out letters on rate increases, coverage changes and open enrollment.
* Customer Service after the sale is very important. Clients become friends because they get honest answers, efficient service and long term care. I am an authorized independent agent for Anthem Blue Cross and Blue Shield of California and Kaiser.
* I enjoy working with individuals and families, finding the right policy for their needs. I listen to their concerns and give them options, explaining benefits and differences in plans. I help them find a policy that fits their budget.
* I like helping people in understanding Medicare, and supplemental coverage. I review the benefits, what Medicare pays and explain their costs (deductibles and co-insurance). I show them optional supplemental coverage including Medicare Supplements, Medicare Advantage, Prescription Drug Plans, Dental and Vision.
* I work with business owners in choosing medical, dental and life products for their employees. I review renewals and help with employers questions.
* I enjoy the challenge in keeping up with the policy changes and health care reform. I am a homeowner in Costa Mesa and an avid golfer. I golf weekly with the Costa Mesa Women's Golf Club and I am a member of the Executive Women's Golf Association. I have run member-guest tournaments and educational events. I am also very involved in my church, Christ Our Savior Catholic Parish. My personal philosophy is to appreciate each and every day, to work hard, be honest and kind and to enjoy life